DRIVERS NOTICE - ROAD CLOSURE DURING RACE
Traffic Police will close the road for a period of the race to keep runners and cyclists safe. We will inform participants once finalized with the traffic police
We encourage you to get to the starting line on-time to avoid any complications with the road closure. Should police stop you at the entrance of the park, politely explain that you are participating in the Nyungwe Marathon and they will let you through. The road will be accessible during the race for crew and support cars, but we ask everyone driving by runners to do so with caution.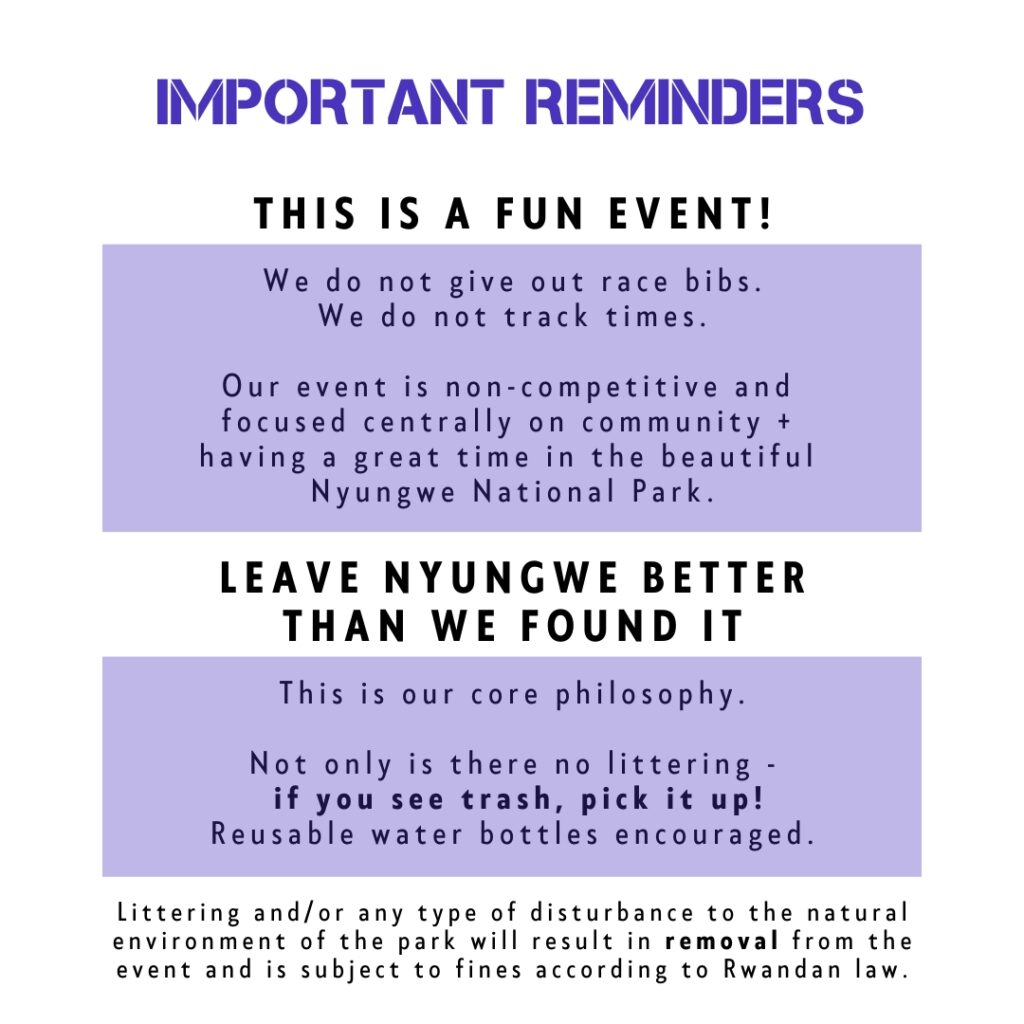 Provisions: Water, Bananas, Cookies, Chips, Salt
Locations:
The locations of the aid stations can be found here
ANY QUESTIONS – DONT BE SHY!
AS YOU TRAIN FOR THE MARATHON, REACH OUT TO US IF YOU HAVE ANY QUERIES. OUR TEAM IS HERE TO ASSIST YOU! USE THIS FORM, OR WRITE TO NYUNGWEMARATHON@GMAIL.COM